Equal Advice offers personalized training services for sustainable and socially responsible businesses.
Our training packages focus mainly on promoting gender equality and diversity management. We offer support to Romanian companies that aim for sustainable development and social responsibility in relation to various communities.
Equal Advice also offers trainings that aim at enhancing creativity and innovation through psychological and artistic methods designed and taught by professionals.
Equal Advice experts also offer analysis and research services on gender equality and diversity management. On the issues of work and human rights, our analyses can be personalized for reporting according to the GRI standards.
IRINA
CEO
Predau cursuri privind egalitatea de șanse la Universitatea București, Facultatea de Științe Politice. Am peste 10 ani de experiență profesională în mediul ONG și în mediul administrației publice. Am susținut cursuri de formare profesională continuă pe tema egalității de șanse cu autorități publice locale, polițiști, asistenți sociali și profesori și sunt autoare a mai multor cercetări și analize precum "Un liceu sigur pentru toți: percepții și atitudini față de persoane LGBT în mediu educațional" sau "Educație fără discriminare".
Public ocazional în revistele Dilema veche, Elle România.
SIMINA
Sociologist / Trainer
I work as a sociologist and migration expert for different NGOs active in the field of asylum, migration and human rights. I have extensive experience in conducting and delivering trainings for both local and central public authorities, as well as for NGOs and volunteers. My topics of interest include diversity management, understanding and respecting the rights of migrants, accepting cultural differences, communication in intercultural environments, combating stereotypes, etc.
I wish for people to use the things that make them different in coming closer to each other and learning to live alongside one another. I strongly believe that opening our horizons is a fundamental aspect of our personal development.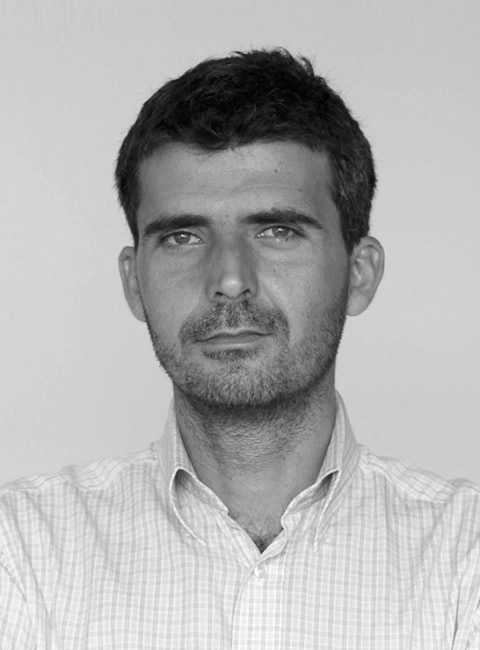 BOGDAN
Trainer / Psychologist
I work as a psychologist and psychotherapist both in the NGO environment — mostly with disadvantaged, marginalized groups — as well as in private practice. I deliver trainings for companies and NGOs on various topics, such as anger management, stimulating team creativity, managing conflicts, assertive communication, motivating volunteers, responsible consumption.
I believe that everyone can express themselves creatively and that this is a solution for many problems that come up in our professional and personal lives. For me personally, writing and playing music is what nurtures my creative side the most.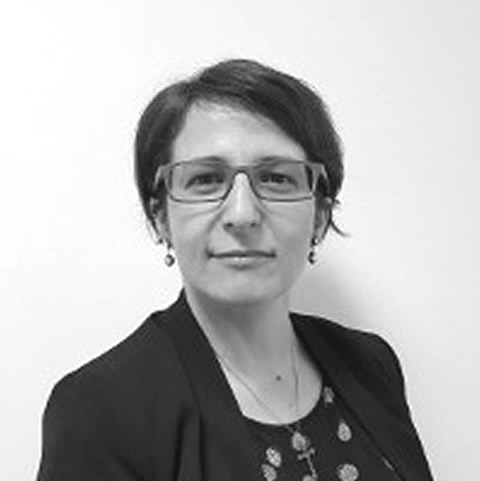 Andra Croitoru
Expertă de gen / Trainer
De doisprezece ani lucrez în domeniul promovării egalității de șanse între femei și bărbați.  În 2005, m-am alăturat primei echipe formată în cadrul Agenției Naționale pentru Egalitatea de Șanse între Femei și Bărbați (ANES) și am ocupat pe rând, mai multe posturi în structura organizatorică a instituției. În perioada 5 august 2016 – 2 mai 2017 am ocupat funcția de Secretar de Stat al ANES.  
Ariile de interes din domeniul egalității de gen în care am dobândit expertiză sunt: participarea femeilor pe piața muncii; reprezentarea și participarea femeilor la procesul luării deciziei; eliminarea stereotipurilor și rolurilor de gen; concilierea vieții profesionale cu viața de familie și cea privată;  prevenirea și combaterea violenței în familie și a violenței împotriva femeilor.
Sunt o feministă asumată, care crede cu tărie că orice copil, fată sau băiat merită șanse și oportunități egale. Iar pentru ca ei să îți dezvolte adevăratul lor potențial, într-o manieră liberă și creativă, societatea în care tăiesc are nevoie să fie educată în spiritul egalității de șanse între femei și bărbați.